Such is the power of a show like Blue Peter to enable you to tap into the strengths you never knew you had. It seemed like a massive adventure and the presenters were like your friends. Share this article via facebook Share this article via twitter. Challenging yourself, confronting your fears and showing your true feelings was what the show was all about and I love what it helped me achieve. I had a lunch with a great friend of mine from the programme recently who went on to run the show. National Coming Out Day: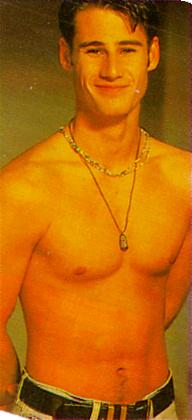 In such an important position I felt that responsibility took precedent over personal feelings.
I only have one regret and that is I spent a lot of my time on the show feeling conflicted about my sexuality. I loved it when bits went wrong and especially when Yvette Fielding made the pancake that ended up looking like an old dish cloth! National Coming Out Day:
We reminisced and he revealed that he could tell I was conflicted and sometimes he felt that it stopped me from being entirely myself, both on and off camera.